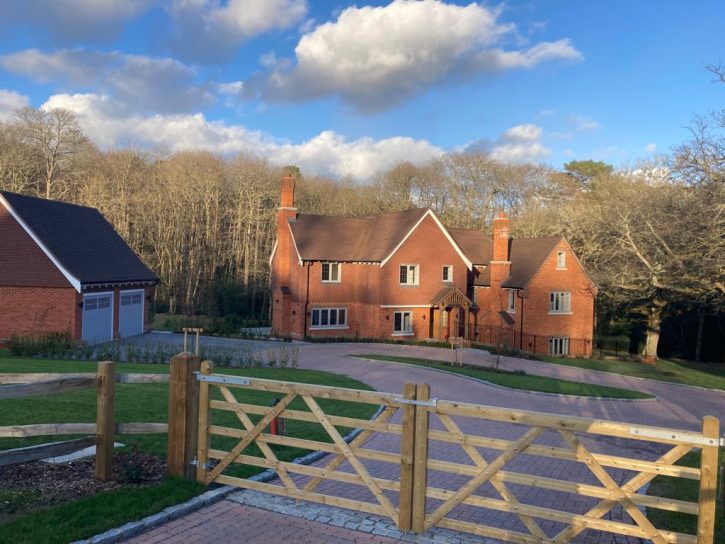 Back
10th November 2021
WISLEY PLACE, GARDENERS HILL, FARNHAM
The final touches to the landscaping is underway at Runnymede's prestigious Wisley Place development.
With just three 5-bedroom distinctive & luxuriously homes situated in half to over an acre each.  They are surrounded by established woodland, with mature planting of our own giving the properties outstanding privacy and seclusion.
The trees look amazing now and will only grow in magnificence!