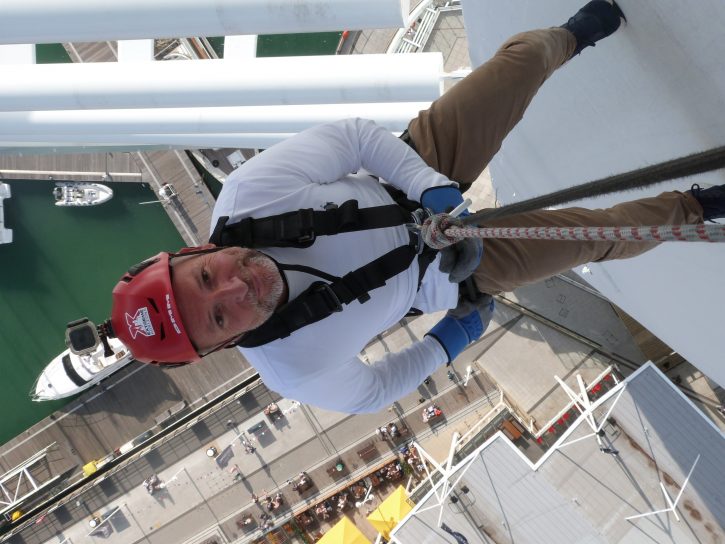 Back
26th September 2021
Fundraising for Phyllis Tuckwell Hospice Care
One of Runnymede's fantastic project managers, Andy, and his wife Nikki, raised nearly £2,500 over the weekend by taking part in a sponsored abseil day down the Spinnaker Tower in Portsmouth in aid of Phyllis Tuckwell Hospice Care.
Together with everyone who took part on the day, they managed to raise over £20,000.
A fantastic achievement and something which we as a team are very proud of.
The pair decided to take on the challenge in memory of Andy's mother who was cared for by the Phyllis Tuckwell Hospice in Farnham. The Hospice not only cared for her in her final days but also provided emotional support to the whole family.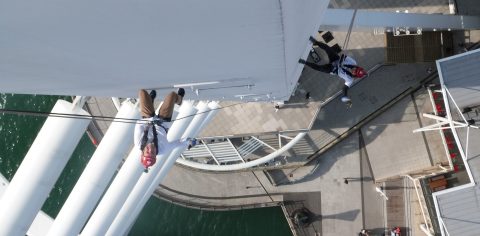 Nikki who openly admits that she is extremely scared of heights took on the challenge and faced her fears, to help raise money for this incredible charity.
Well done!