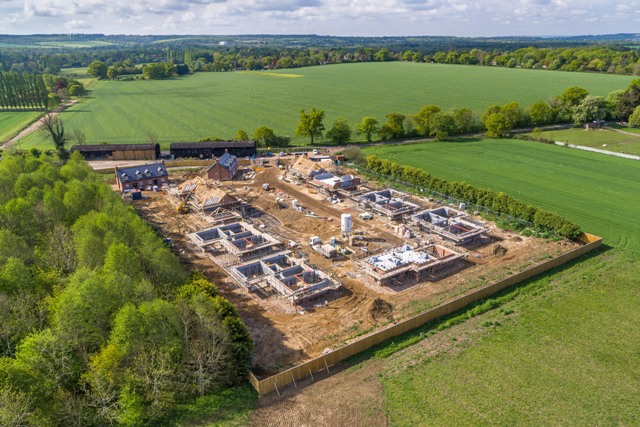 Back
8th May 2019
Foxfield is taking shape on the edge of West Clandon
Construction of this unique development of cottages, houses and contemporary barns in the style of a farm yard is well underway with the release of the first phase anticipated late Summer 2019.
Runnymede's Project Manager, Giles Fenton, and his site team have taken advantage of the recent dry spell to get ahead on their programme with the first roofs on site complete and the remaining plots all clearly taking shape.
This fabulous setting can really be appreciated from this superb aerial image recently taken by drone overflying the site.  The ridge of the North Downs is clearly visible on the horizon just 3 miles away.
[Image courtesy of Horizon Imaging Ltd]